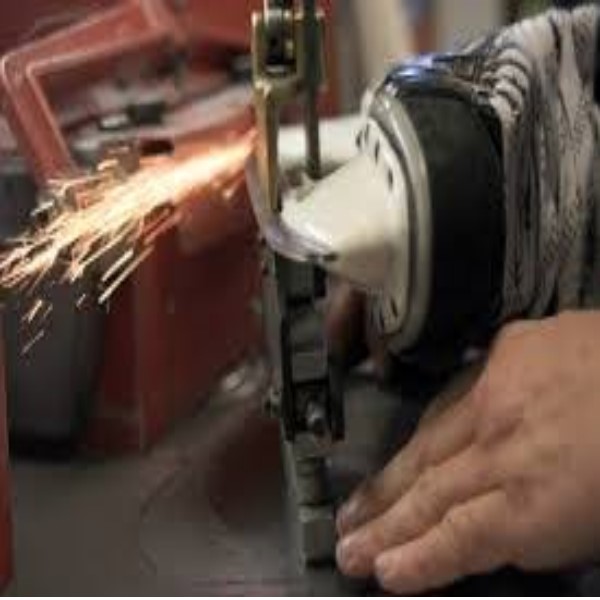 Giving you the "inside edge" on the competition!
The Sportsplex will take hockey and figure skates to be sharpened at our front desk. We will have them ready to be picked up 48 hours or more after they were dropped off. The cost is $10.00 and must be paid at drop-off, whether you are picking your skates back up in a couple of days or are able to get them sharpened on-the-spot.
On-the-spot sharpening is only available when staff that have been pre-approved to sharpen customer skates are working and are not busy with other time sensitive responsibilities. We ask that customers who want their skates sharpened on-the-spot call ahead (919-644-0339 Ext. 0) to make sure that a skate sharpener is working. We also ask that you arrive 45 minutes to 1 hour before your game to allow our staff enough time to sharpen your skates. On most nights, the zamboni driver is the only one on staff who is available to sharpen skates and perform repairs and he/she will not accept skates to sharpen unless there is enough time to do them without interfering with the scheduled ice resurfacing.