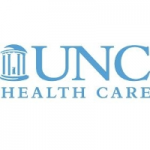 The Sportsplex offers on-site Audiology through UNC
Saying "What?" more often? Concerned about too much earwax in your ears? The Orange County Sportsplex in Hillsborough is proud to announce a new partnership with the UNC Hearing and Communication Center. Starting in October, members of the local community will be able to receive the highest level of hearing care in the convenience of the Sportsplex. The UNC Hearing and Communication Center is a faculty Audiology practice, committed to compassionate and comprehensive ear and hearing services – including affordable hearing aids. Dr. Patricia Johnson, an assistant professor and Doctor of Audiology at UNC Chapel Hill, will be onsite to provide evidence-based hearing care, without the contingencies of a retail hearing aid store.
Call 919-493-7980 to make your appointment and meet Dr. Johnson, your new community Audiologist.